BAIDU_CLB_fillSlot("858283");
Nowadays, more and more tags and package Printing companies have begun to find that inkjet printing is more suitable for short-run special labels, packaging proofing and other services.

Luminer Labels, based in Hulin, New Jersey, USA, uses the Epson SurePress L-4033AW digital inkjet label printer in conjunction with the company's original flexo press to print short-run special labels that cannot be used with conventional presses. Meet the cost requirements. "It meets the customer's requirements for delivery time and does not use this joint production method, which we cannot achieve," said John Borrelli, corporate partner and operations director. He gave an example of a high-end beverage label. "This beverage requires 5.2 extended meters. This kind of job can take half a day to complete on a traditional press, and can't meet the customer's requested delivery time. If we don't have Digital printing machine, can only give up this business. "

At the other end of the United States, a creative label company based in Gilroy, Calif., purchased the Epson SurePress L-4033A digital inkjet label printer to address customers' short versions of common food labels, medical devices and bottle labels. Printing needs. "We have also seen equipment with a smaller footprint and guaranteed print quality, but its ink costs have exceeded expectations, and Epson SurePress is a relatively better choice," said Chris Martin, vice president. "40 The production speed of meters per minute, the 6-color ink system (incorporating orange and green in the original four primary colors), support for online glazing, extensive printing capabilities and entry-level prices are decisive factors in our investment decisions."

Even the most fanatical advocates will admit that inkjet printing (or other numbers) Printing technology can only be used as a supplement and cannot completely replace traditional printing. However, as brands demand shorter prints and more and more small brands enter the market, label and packaging printing companies can no longer count on using traditional printing equipment to complete long-run jobs, using inkjet. Printing short-run jobs that deal with packaging and labeling has become an important trend.

Printing speed may have been a concern in the past. Today, the fastest printing speed of inkjet printing is as high as 60 m/min. Although it is still not as good as the traditional printing machine, it does not need to change plates and clean the rollers to achieve effective production time. Short, and can reduce waste. Considering the combined time and cost, a slower printing speed is no longer a problem for many label printing and packaging printing companies.

Because inkjet printers are based on CMYK four colors, the color gamut may be smaller than conventional printers, such as 8-color or 10-color flexo presses. Therefore, jobs that require a wider color gamut or require a spot color (such as metallic or fluorescent colors) are still to be completed using conventional printers. Or, you can wait a while and add color to your digital press is no longer new. There is no doubt that the color gamut of inkjet printing will be expanded in the next two or three years.

In addition, there are some factors that restrict inkjet printing applications, such as inkjet printing systems that lack online finishing, including die cutting, crosscutting, embossing, hot stamping, and glazing. Many packaging and printing companies still need to print jobs on inkjet printers and then move them to the off-line for post-press processing. Today, some inkjet printer manufacturers have been able to offer linked laser die-cutting equipment, and post-press processing equipment suppliers are also preparing to launch wired or near-line finishing systems for use with inkjet printers.
The above content is selected from the fifth edition of 2015, Digital Printing, 2015. More journal content please pay attention to the journal channel.
Museum Robots:
Museum Robots is multifunction robots for banks etc. Such as Ella Pro, Daisy, Eva, etc.
The Service Robot is suitable for use in public places such as

hotels, banks, airports,

offices, stations, ships, shopping malls, cinemas, etc. It can consult, explain, protect, order and simple entertainment, as well as print movie tickets, tickets, food vouchers and bills of lading; It can play hall managers, tour guides, commentators and more in different scenarios.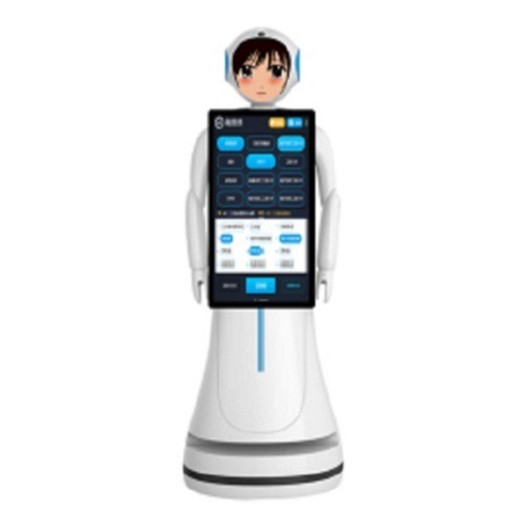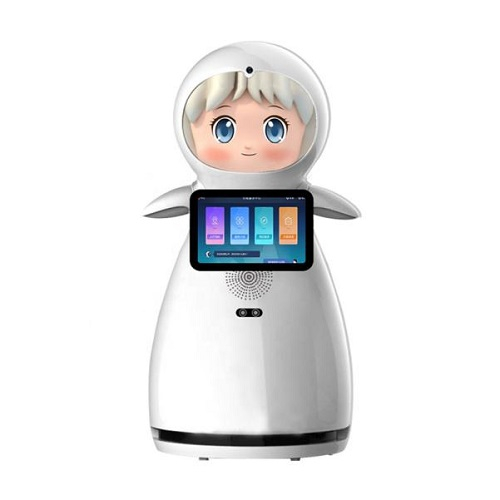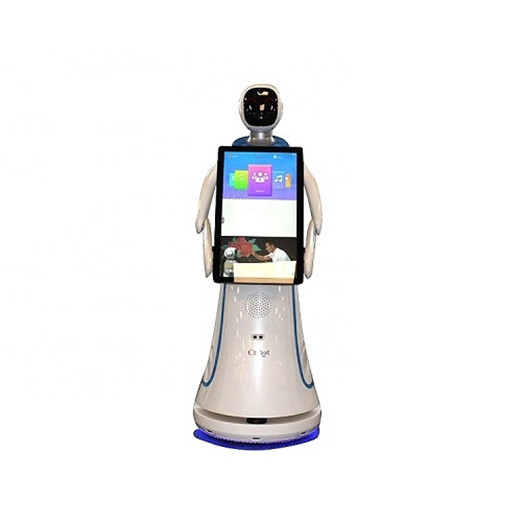 If you have any questions, please contact with us directly. Here is Henan First Century Robot Co., Ltd. We are looking forward to serving you.
Museum Robots,Robot Museum,Museum Smart Ai Robots,Museum Interactive Talking Toy Robots
Henan 1st Century Robot Co., Ltd. , https://www.waiterrobot.nl